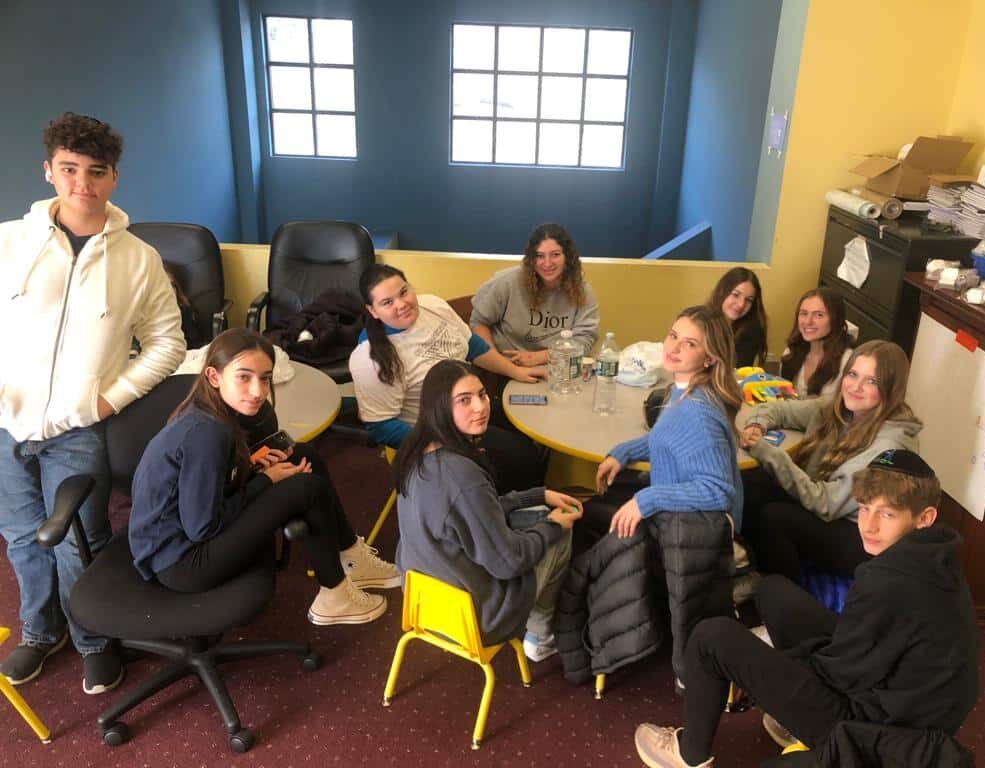 Welcome to Teen Club, the Power of Youth!
We empower Jewish Teens inspired by the Lubavitcher Rebbe, whose belief in the power of youth transformed the teen years into a time of purpose and self-discovery.

Teen Club harnesses the incredible potential of teenagers with awesome programs that bring teens together to give back to their communities and their environment.
Our mission is to provide a nurturing environment where teens can learn about themselves through giving to others, identifying with individuals who share the same faith and being a part of a group that focuses on building core values and stresses positive character development.
See below the 2 options we have: Jteen and Jr Jteen!
JTeen
The place to be for Jewish boys and girls High School aged!
Exciting and Transformative program for Teens, packed with social events, volunteer opportunities, friendships and Jewish experiences.
Semi monthly meetups
Mondays 7:30-9:15pm unless otherwise indicated.
JTeen Junior
The place to be for Jewish boys and girls in 7th and 8th grade.
Join together for friendships, Jewish experience, humanitarian opportunities and educational activities.
Semi monthly meetups.
Tuesdays 7:30-9 unless otherwise indicated.
Yearly membership $180 or $15 per event
---
JOIN TEEN CLUB