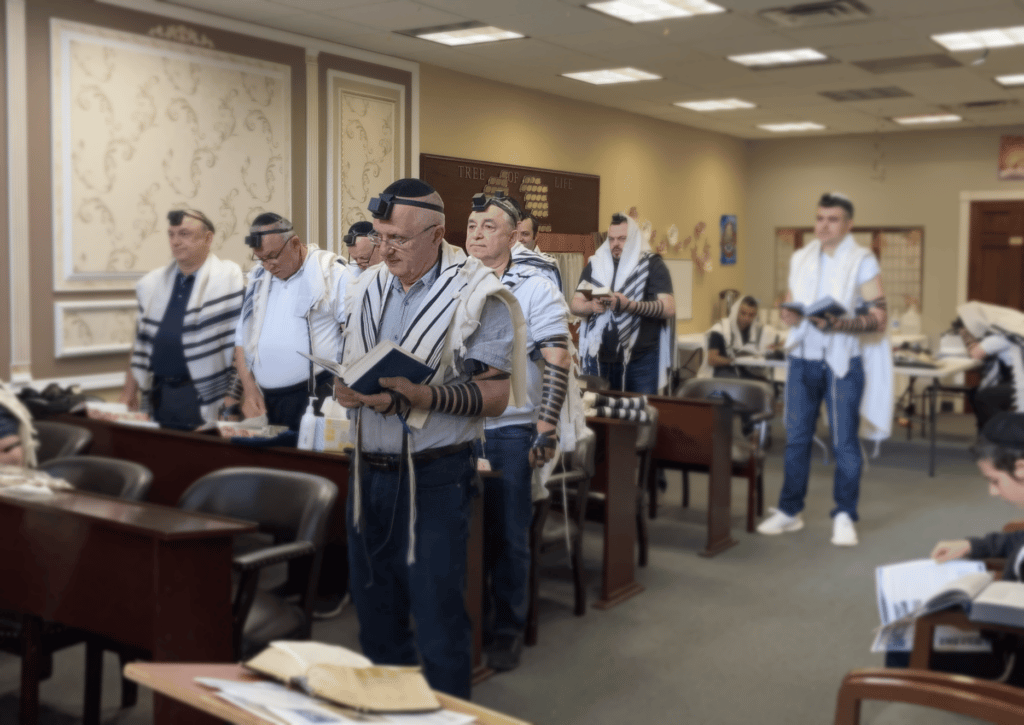 A power breakfast for your body and soul!
Start the week off right! All Jewish men and boys over the age of Bar-Mitzvah are invited.
Please bring your own Tefillin, but, if you don't own a pair, no worries, we'll provide one for you to use!
Coffee, tea and refreshments will be served.
When:
Every Sunday 8:00 AM